NO TRADES PLEASE! PRICES REDUCED!
BRAND NEW IN BAG UNLESS STATED!
Fayth Astrid Dress in Black (S) - Brand New with tag
Size S measures 15" pit to pit, 12.5" waist, 16.5" hips, 31.5" length.
* Length excludes angular overlay hem (1.5 inches)
* Stated measurements are stretchable up to another 1 inch.

SGD34 with meet-up
Saturday Club Traveler Top (XS) - brand new with tag
Design takes us on a journey of detail, as craftsmanship reaches modern and classic turning the monotony of mono-material on its head and reworking it into something exquisite.
A short sleeve item with unique eyelet fabric and raglan sleeves. Comes with from front lining to ensure non-sheer & crop smart silhouette. Comes with center back metallic zipper opening detail.
Extra Small (uk4)
Bust 35"/89 cm< Suitable for Bust 30"-31.5" / 76cm - 80cm >
Waist 33.5"/85cm
Length 18.75"/48cm
Hem 34"/86.5cm
SGD36 with meet-up
Her Velvet Vase Shanghai Tang Cheongsam in Grey (S)


Made of quality polyester, lace
Features asymmetrical hem, mandarin collar
Thick, fully lined: non-sheer

PTP: 14.5 inches
Waist: 12.5 inches
Hip: 16.5 inches
Length: 33 inches
SGD33 with meet-up

SpringFling Denim Bralet in Florals (S)


PTP 13.5-14.5" Waist 12.5-13" Length 15" (Fits UK6-8)
Made of Denim Fabric
Concealed size zip, non-functional buttons
SGD25 with meet-up

Catwalkclose Ruche Pencil Skirt in Steel Blue & Khaki

Free size, very stretchable



SGD23 each with meet-up


Agneselle
Embellished Ruched Toga Dress in Black
pit to pit: 13 - 17 inches
Length: 32 inches
Fits UK 6- UK 8
Material:
Stretchable
Lycra
Embellished details ( handsewn)
Ruched
With inner lining
SGD26 with meet-up



Hollyhoque 3/4 Basic Sleeveless Maxi Dress in Tea Green / Purple Taupe (Purple Taupe lightly washed once, as good as brand new)
Measurement: 13.5" – 18" PTP, 42.5" Down
Hollyhoque Label
A basic maxi dress is for keeps! Have your stash of accessories ready to
come into play to exude different auras. Like a woven belt underbust as
we have suggested, a corsage at the strap, or even a long necklace to
vary the look. We'll leave you to explore the countless possibilities!
Featuring elastic band underbust and no belt loops. Made of quality Japanese cotton. Not sheer.

SGD23 meet-up / SGD24.50 mailed


Hollyhoque Flare Cut Skirt Pants - Light Grey (Lightly washed once, as good as brand new)
We all need to reserve an outfit that's out of the norm, yet a look that's
easy to pull off with it, and this pair of pants simply suits the
bill. We love how this pair of pants goes with all our basic tops, and
is fantastic for a lazy weekend that we simply want to dress down!
Featuring functional side pockets and is strechable at back. Made of quality cotton.
SGD22 meet-up



Hollyhoque Sleeveless Curve Hem Pocket Tank in White (BRAND NEW)
A basic sleeveless top is a staple, and one that is made of jersey cotton
that is so comfortable to don on totally makes for second skin! We love
this top for its versatility, and the whirlwind of colours for us to
engage in a little matching game sealed the deal. A much coveted piece
in this sweltering weather, you ought to own at least a colour of it!
Featuring functional pocket at frontal and slight curve at hem. Made of quality (stretchable) jersey cotton.
SGD20 meet-up



LB Paxton Top in Fuschia (S)
Let this intricately crafted collar translate your oriental style! Pull off
this unique number the modern way by simply pairing it with jeans.
Ribbon tie fastening at back. Made of thick and stretchy polyester-linen
blend.

Size S measures 13" to 17" PTP, 12.5" to 16.5" waist, 23.5" down.
SGD26 meet-up
TVD Chic Porter Shorts in Black (XS)

Size XS: (estimated measurements) Waist across 11-12" Length 12.5"
Hips across 15" Thigh opening 11" (Fits UK4 to UK6)

SGD22 meet-up


LB High Collared Lace Blouse in White (BRAND NEW)



(Mine is in white)

13" to 16" PTP, 24" from the collar down and 12" at the waist.
Fits UK 6-8.

SGD22 meet-up

LB Fraise Qipao Top in Pink (S)
Washed one, mint condition.

13" to 16" PTP (hidden elastic band), 24" from the collar down and 12" at the waist.
Fits UK 6-8.



(Mine is in pink)

SGD20 meet-up / SGD21 mailed


Catwalkclose Madeleine Bell Sleeved Top - Brick (S) BRAND NEW IN BAG
Effortless class now comes in your dress size. Made of crepe chiffon, with a satin
inner lining that provides a classy sheen to this top, it features
flowing bell sleeves that reach to the elbow. Their sheerness lets you
play peekaboo without being overly sexy or over the top -- perfect for
events where you don't want to show too much skin!
Features sheer bell sleeves and a flowy, loose fit. Made of crepe chiffon with satin inner lining.
Size S
Pit to pit: 18"
Length: 21"
Sleeve Length: 15"
Arm hole: 7.5"

SGD25 meet-up / SGD26 mailed
Love Bonito Grecian Drape Bustier Champagne (Brand new with tag)

PTP: 14" - 15"
Length: 31" down (shortest part) and 33" (longest)
Material: Structured satin for the bustier and slinky viscose on the drapes
SGD26 meet-up / SGD27 mailed
Love Bonito Aristocratic Pussybow Blouse in Black (Brand new with tag)
The pussybow blouse that you adored is back, this time with intricate
pleats in the front. Smarten it up with any pair of jeans, pants or
pencil skirts. Made of a silk chiffon blend. Sheer.
Measurements: 17" PTP, 7.5" at the armhole, 24.5" down

SGD27 meet-up / SGD28 mailed
HH Basic Trapez Tank-top in purple taupe
Measurements: 15″ – 19″ Across, 21.5″ – 25″ Down
Manufactured for Hollyhoque
With basics, it's time to let your bottom be the focus of your outfit. We
love how this piece is fuss free and easy to throw on, simply match it
with a pair of shorts in bold hue for some colour blocking fun, or a
floral skirt to embrace the summer!
Featuring extended ends at sides and curve hem. Made of cotton.
SGD17 meet-up / SGD18 mailed



LB Mallory Work Shirt in Bronze & Midnight Blue (S) - Brand New With Tag

The modernized version to a typical work shirt. Let down those locks for
easy transformation to a dinner date look. Slim fit. Made of satin. As
featured in our corporate look book.
Measurements: Size S measures 16" PTP, 24" down, 13.5" waist, 7.5" at arm opening, 25" at the sleeve.

SGD25 meet-up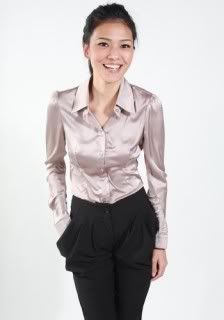 Kristine's Ruffle Cape Blouse in Peach (S) BRAND NEW!
Size S
Ptp:15.5 to 16
Waist :15 inches
Length:23 inches

SGD27 with meet-up / SGD28 mailed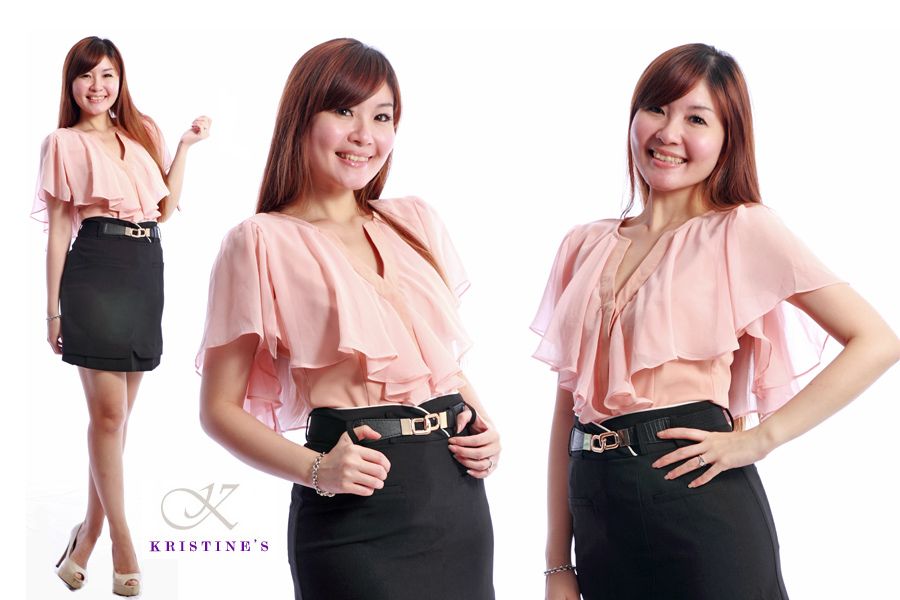 Amber Avenue Sleeveless Jersey Shirt in Lime Green



Featuring functional buttons, topshop inspired, inner piece might be needed due to big armhole. Made of jersey cotton.



Shoulder to hem: 23"




Pit to pit: 17-22"




Model is 165cm and a UK6-8



SGD23 with meet-up / SGD24 mailed
Megagamie Military Highwaist Shorts in Beige (S)
- brand new in bag

Size S
Waist: 12.5" - 13"
Length: 15"
Hips: 17"
Leg opening: 10.5"

SGD25 (meet-up) / SGD26 (mailed)



KY's Zigzaggy Bandage Dress in Orchid Lavender (XS) (Brand NEW)
A boutique standard equivalent pc you have to grab it at 1st sight. Do
not miss this awesome figure flattering design with e most intricate
workmanship and fab quality beyond raves from buyers! Made of slinky
elastane mixed polyster XS Ptp: 13 to 15 inches (stretchable) Waist
across :12 to 13.5 inches Hip across: 15 /16 inches
Length: 31 ( shortest end) 33.5 ( longest end) Best fits a small Uk6 to 8

SGD29 (meet-up)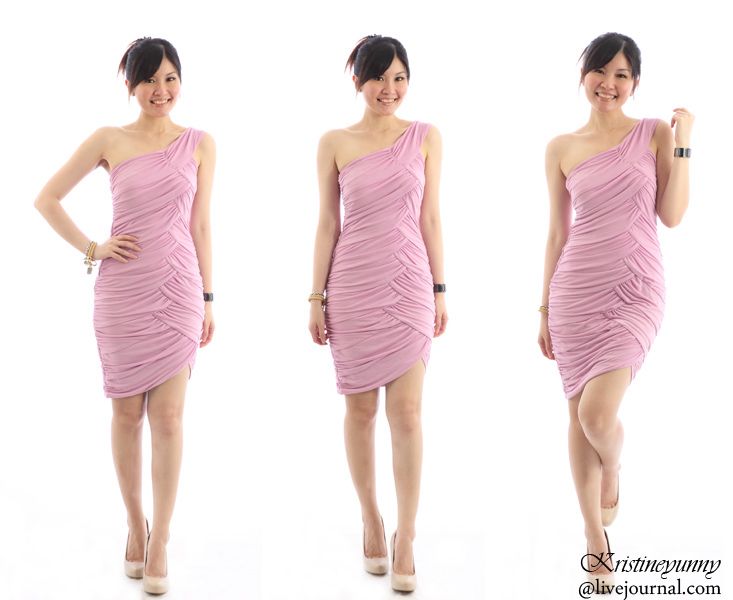 TVD Lace Bib Chiffon Blouse - Ash Blue (Brand New In Bag)
PTP 17.5" Length 24" Made of georgette chiffon Slightly sheer for lighter
colors, nude undergarments advisable Fits UK6 - big UK8 We love the
Victorian feel of this well made chiffon blouse with an elegant lace bib
and pleated details, accompanied by a quirky Peter Pan collar that adds
a vintage touch to your look! Pair it with a cute flared skirt or
high-waisted shorts and it's perfect for a day out :)


SGD24 meet-up / SGD25 mailed
MissyPixie Camy Navy
SGD23 meet-up / SGD24 mailed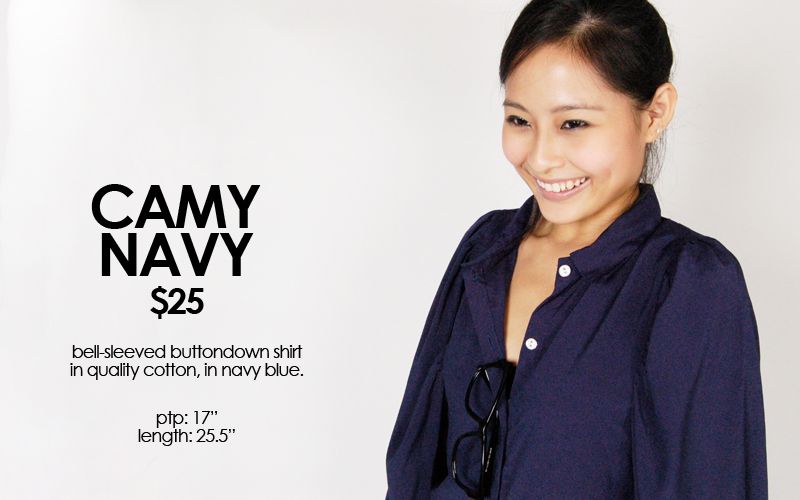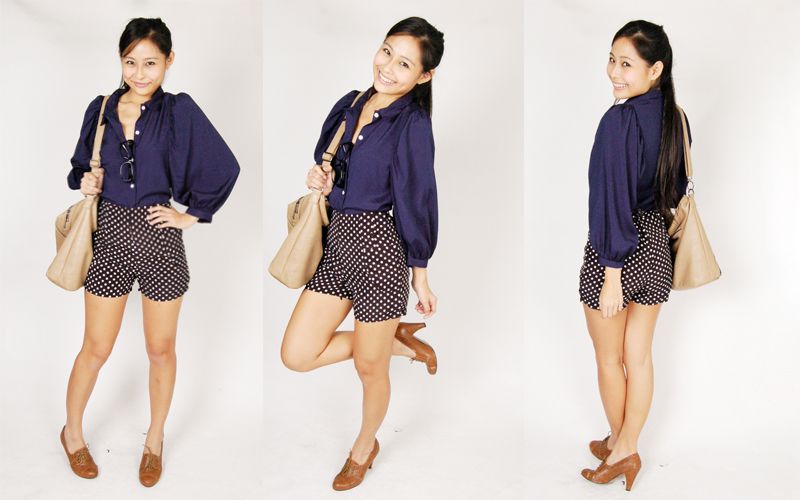 LB Bejeweled Tinsel Top (Deep Plum - Brand New In Bag)
Glam it up and turn heads this festive season with this embellished top!
Outstanding with a touch of class and glamour. Made of stretchy cotton
and rayon mix. Measurements: 13" to 17" PTP, 24.5" down (laid flat) 28" down (stretched)

SGD24


LB Moira Maxi in Pink (Brand New With Tag)
A bright rendition of the Grecian silhouette. Be the free spirited
goddess this season! Made of stretchy cotton-jersey. Fits UK 6 to small
10 best.

Measurements: 13" PTP, 10" to 17" waist (smocked), 58" down.
SGD30 meet-up



LB Sequined Toga (Blue - Brand New With Tag)

Fell in love with everything about this dress. The runches give a flattering
& sexy silhouette to any body type & helps hide bulges!
Intricate sequins follow through to the back. Extremely classy &
elegant! Made with double-layered soft cotton, extremely stretchy. Non
sheer. Measurements: 13"-17.5" PTP 31"down when laid flat, adjustable to
34"

SGD26



Olivia Highwaisted Pencil Skirt (Khaki - S)

This classic skirt will definitely become an office essential, we say! This
comes in sizing with no elastic bands to complete the sleek corporate
look. Steer away from the usual sea of black skirts with this refreshing
colour! :) Made of cotton spandex Material is slightly stretchy Side
zip Functional side pockets Great cutting/No elastic bands Non
functional buttons Please note the khaki version does not come with
suspenders Model wears size S. Size S: Waist: 12.5" - 13" Hips: 17" -
18" Length: 19.2"

SGD25 meet-up / SGD26 mailed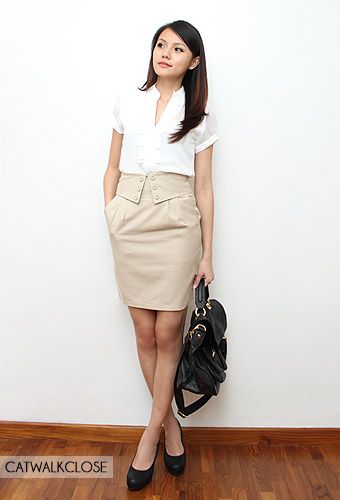 MGP Lace Cheongsam Top in Purple (Brand New)

Pit to Pit : 12-17 inches Shoulder to Hem : 25 inches Made of satin
underlay and lace. Side Zip. Deck out in this tasteful cheongsum lace
top with rich oriental flavour. The lace prints were dedicatedly chosen
for its stylish and urban chic look so that it blends nicely with the
underlay satin. So how can anyone not have a piece of it this spring
festive season!

SGD22 meet-up


Pls email happiolucki@gmail.com if interested. Thanks!